Lists of 3ds Max plugins and scripts
MultiScatter
Plug-in based on VRayScatter technology its designed to work not only with V-Ray but also with Arnold, Mental Ray, Corona, Octane, Maxwell, FStormRender (others can be added by using our SDK)
Allows rendering engines to generate huge amount of objects in array.
To create and render forest or even a city in a blink of an eye.
Quick render time generation of objects with optimized RAM management makes process of scene creation very efficient.
Lifetime license and free updates. No subscription fees.
Buy: https://rendering.ru/multiscatter.html
FloorGenerator 2.10
FloorGenerator is a plugin for 3ds Max (2013 to 2021) which generates floor objects consisting of individual boards which can easily be textured using MultiTexture. It's a great tool if you're doing architecture visualization and need to make floors that are NOT going to tile and that you can see up close without any pixilation.
Buy / Download: https://cg-source.com/FloorGenerator
Free: Standard floor pattern only
Price: Starting from 20€
Show Textures in viewport (on/off)
A simple check button to place on your toolbar, to show or hide the textures for all materials in scene. Should handle almost any kind of material or render engine.
Release Date: 01/29/2019. Version Requirement: 3ds Max 2012 and higher.
Download Free: http://www.splinedynamics.com/free-3dsmax-scripts/
Sweep Profile
Sweep Profile will help you to quickly select the desired architectural molding when creating a 3D model of an interior or exterior, and adjust its size. The plugin works on the basis of the standard Sweep modifier.

Contains 37 prepared for using architectural profiles
Free: https://3d-kstudio.com/product/sweep-profile/
Compatibility : 3ds Max 2014- 2022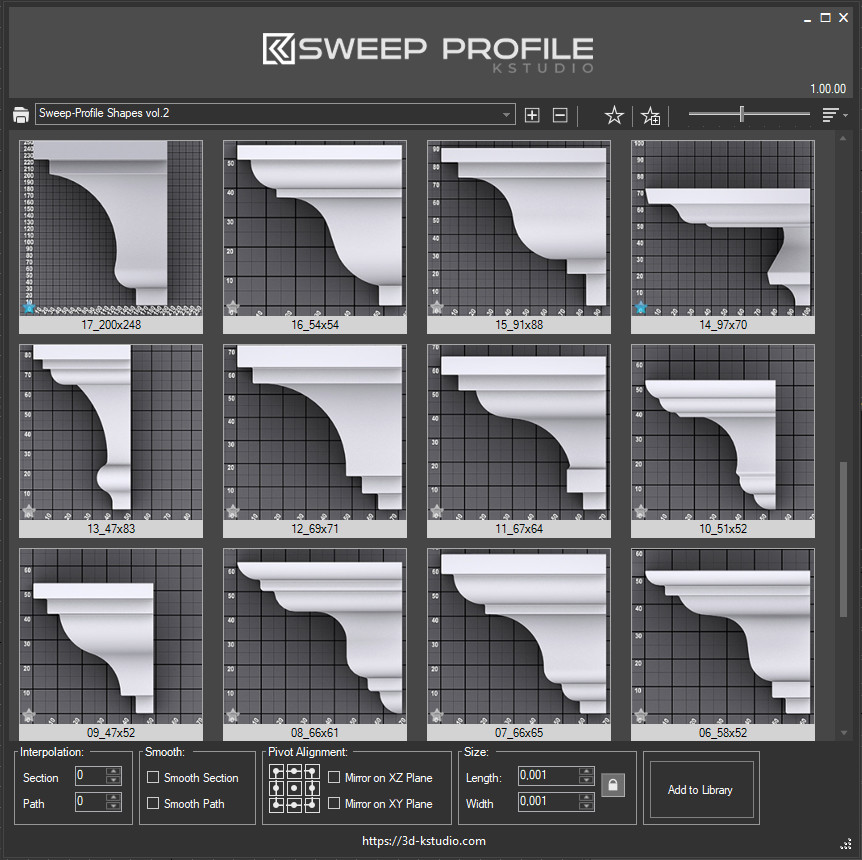 Project Manager
Project Manager makes large, complicated projects much simpler by organizing your files according to projects, objects, sections, and more. The user may define as many categories and folders as they wish. The drag-and-drop interface featured in Project manager also greatly reduces the time and effort involved in completing projects, allowing for an intuitive and user-friendly way of working, even for inexperienced 3DS Max users.
Managing assets can often be the most time-consuming aspect of any 3ds Max project. And so can be the processes of accessing, using and creating scenes along with Materials, Textures, IES lights, Proxies, Animations, etc.
To streamline these tasks and help focus on the creative side of the process, KStudio has created a unique plugin called Project Manager.
3DS Max Project Manager from KStudio makes keeping track of your projects much easier.
With just a few clicks, you can instantly access, preview and utilize any 3D Assets in 3ds Max. With Project Manager, laborious and repetitive tasks that often take days to complete will now require a small fraction of the usual time.
Its groundbreaking interface and drag-and-drop features make Project Manager uniquely quick, easy and intuitive to use.
3DS MAX Compatibility: 3ds Max 2014-2022
Buy: https://3d-kstudio.com/product/project-manager/
IToo Clone Modifier
Clone is a modifier for 3ds Max that creates copies of an object by incrementally translating, rotating, and scaling the input geometry. In some ways it is similar to 3ds Max's built-in Array tool with one major benefit – Clone is fully parametric, so you can change the number of duplicates and their distribution at any time. Other features include the ability to randomize transforms and material IDs; plus you can add multiple Clone's to the modifier stack to create 1D, 2D, and even 3D arrays, each with their own settings.
Free: https://www.itoosoft.com/freeplugins/clone
Polygon Cruncher
Polygon Cruncher is the 3D optimization software that takes place inside your 3D pipeline. Whether your activities are related to architecture, video games, CAD, 3D printing, or history (3D scan), Polygon Cruncher provides solutions for simplifying your 3D meshes.
Polygon Cruncher is available in different versions, depending on your specific needs:
Buy: https://www.mootools.com/en/software/polygon-cruncher
Populate: Terrain
It assists in creating and optimizing terrain surfaces. Populate: Terrain fixes imported meshed CAD models or directly converts contour lines. The result is a clean quad based poly surface with a user-definable grid size.
Homepage URL: http://populate3d.com
Download URL: http://populate3d.com/products/terrain/
http://www.scriptspot.com/3ds-max/scripts/populate-terrain
iToo Glue Utility
Glue for 3ds Max is actually two tools in one.
The utility allows you to move a selection of separate objects to any surface by projecting the pivot point along either the X,Y or Z axis. You have the option to orientate the objects to follow the surface normal or retain their existing rotation.
You can use Glue to conform a Spline to a surface with options to add additional vertices using a fixed number or step, based on the spline's length, or retain the spline's existing knots.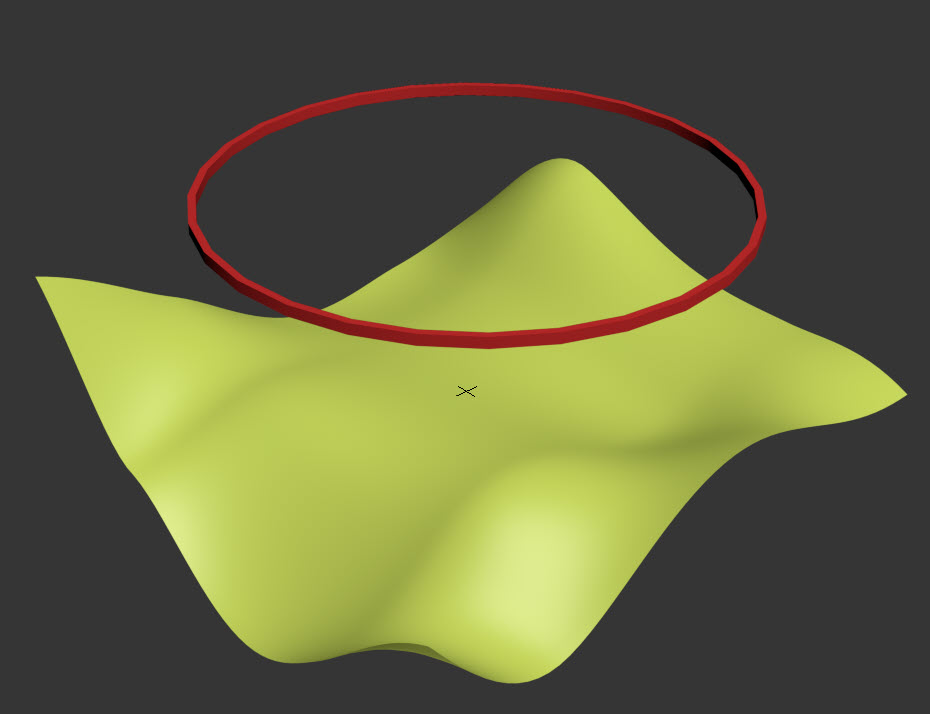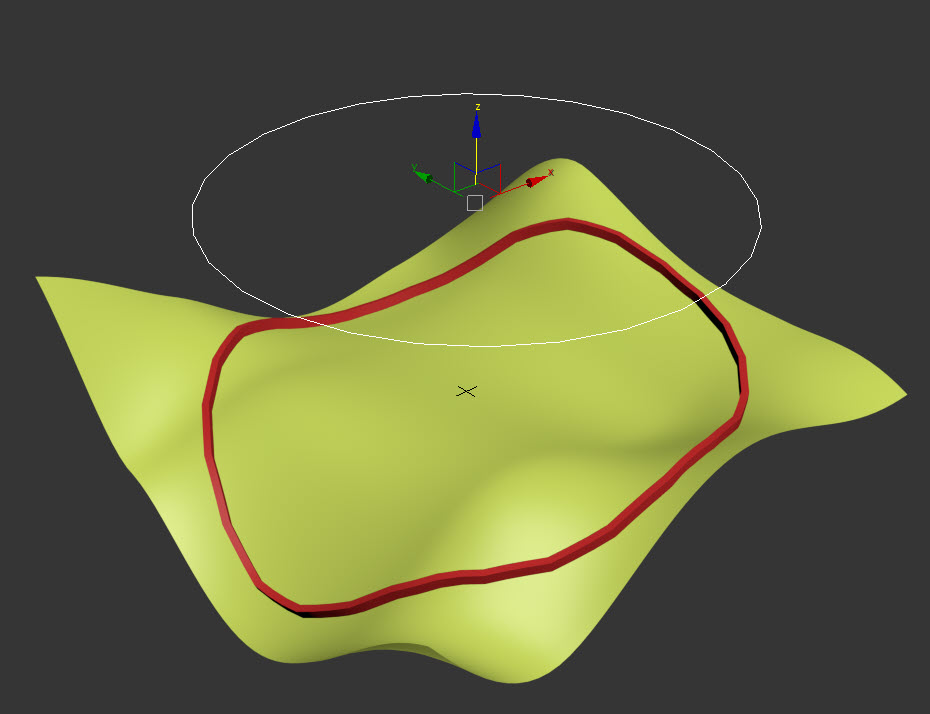 Download: https://www.itoosoft.com/freeplugins/glue
Autohedge
Autohedge renders hedges, bushes, and shrubberies that fill out a shape. The shapes are just 3dsMax meshes, so you can edit them at any time and even make your own!
Autohedge automatically populates all the required branches and leaves, at render time!
Every branch and leaf is detailed with materials and maps made from real photographs.
Autohedge is lightweight in your scene files, and easy to modify even after you've set it up. It's just way easier to get the job done.
System Requirements:
Autodesk 3ds Max 2016 – 2021 and V-Ray 3.6, V-Ray NEXT or V-Ray 5.
Download Link: https://happy-digital.com/autohedge
Autograss
Happy Digital's Autograss works by adding grass to an object that is already in your scene. This could be as simple as a plane on the ground, or a detailed polygon mesh.
System Requirements:
Autodesk 3ds Max 2013 – 2021 and V-Ray 3.6, V-Ray NEXT or V-Ray 5.
Download Link: https://happy-digital.com/autograss
iToo RailClone
The artist-friendly parametric modeling and spline-cloning plugin for 3ds Max that's fast, efficient, and easy-to-learn.
More: https://www.itoosoft.com/railclone
Material Converter v.1.24
This is a simple utility to facilitate the task of moving scenes from a render engine to another.
Currently allows conversion to greater or lesser accuracy, among TheaRender, Vray, Mental Ray, Maxwell, and Final Render. No support for all types of materials and lights, but step by step we will be adding the missing ones
Free: https://www.motivacg.com/downloads/scripts-3dsmax/
Copy/Paste objects (CopyToPro)
With CopyTo script you can copy objects and paste them into the current scene or between open windows 3Ds Max.
Pasting objects will work even after reopening 3Ds Max or restart the computer.
Copying can also occur between the different versions of 3Ds Max. For example, you can copy objects from 3Ds Max version 2016 to 2013 or vice versa.
Min. Requirements: 3Ds Max 2012
Free: https://3dground.net/prod/copyto-2211507
QuadRemesher
QuadRemesher™ allows performing a quad-remeshing from any input mesh in a single-click. It takes as input a mesh made of triangles or polygons and returns a mesh mainly composed of quadrangles following natural directions.
Homepage URL: https://exoside.com/quadremesher/
MW RoofGen V1.3 | Mark Whelan
MW RoofGen is a Maxscript for quickly and easily generating accurate hipped roof geometry from a border spline and roof angle. While every endevour is made for it to be usable in every situation, it does have its limitations with more complex shapes. That being said, as long as your creating a realistic type of roof, and not smiley face roofs it should work well, just give it a try!
Homepage URL: https://cgtricks.com/mw-roofgen-v1-3-mark-whelan/
ATiles
The standard (free) version of the script can create different objects with repeatable geometry by defining the size and the offset between the individual elements. Also instead of the offset you can define the count of the tiles and they will be equally distributed according to the entered dimensions. User can define the tilt angle of the object (useful for roof-tiles), region constraint and many more options in the ATiles object's parameters.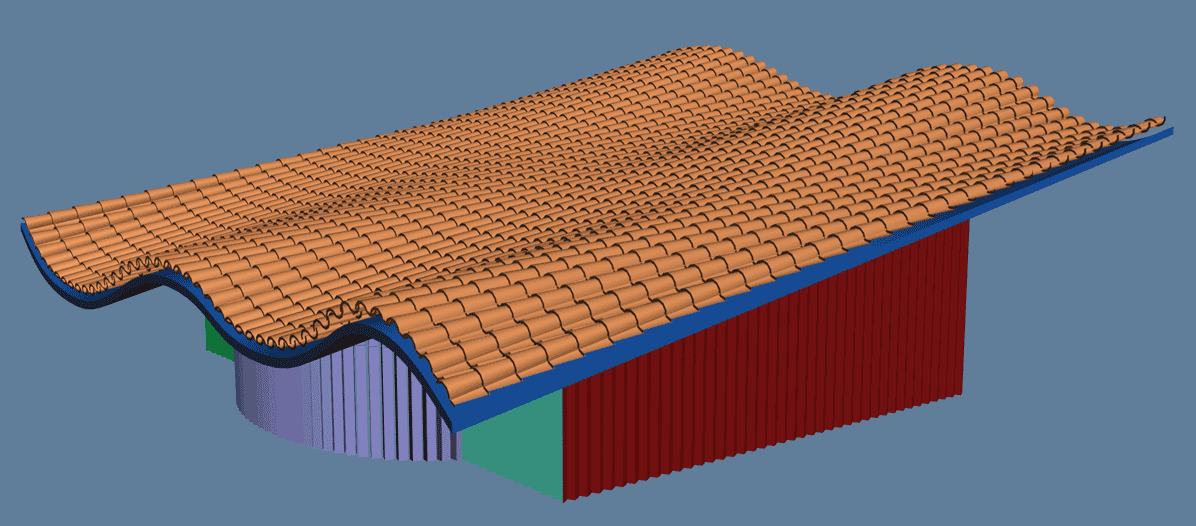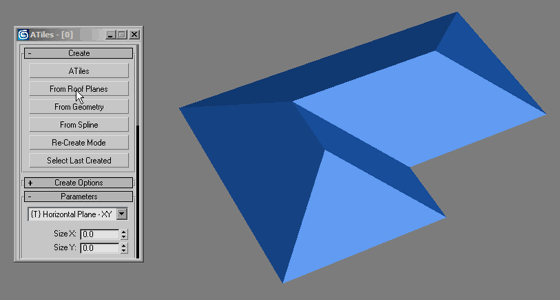 Download URL: https://www.avizstudio.com/tools/atiles/
IVY Generator | Guillermo M Leal LLaguno
Plugin/Maxscript to generate ivy's for 3Ds Max. This plugin is based on the excellent program created by Thomas Luft Ivy Generator.
The plugin does all the hard work that is the actual ivy growing and generation of the meshes, The maxscript part is just the user interface, The Materials and the Corona scatter creation.
Requires: 3DMax 2018- 2022
Free / Donation: http://www.evvisual.com/ivy/
Turn To Instance
This brilliant script created by Miled Rizk will convert unique object/objects into instances of a selected source object. More features are described in his video. Free to use. Download link (turntoinstance.mcr) available in his YouTube video description. After installation, it can be found under the category "MIRI-Tools".
Always Show Shaded Material in Viewport
Clicking the "Show Shaded Material in Viewport" button at all times is very annoying. The script is an alternative to automate this process. Free to use.
Download the script.
Paste the script in C:\Program Files\Autodesk\3ds Max 201x\scripts\Startup
Restart 3ds Max.
Source: Lucas Rodrigues https://www.facebook.com/groups/183831411996004/permalink/827804714265334/
UV Tools
Easy to use Unwrap tools for Archviz, Gamedev and more.
Script requirements: 3dsMax 2013-2022